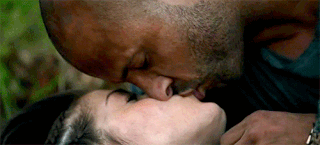 A bit about myself: My most noticeable contribution here is writing the majority of the Plot sections (S1-3x03) on the Episode pages. I have also worked on substantially updating a few of the Character and Relationship pages (some of which are listed below). Too bad the show never got a third season. In the famous words of Octavia Blake: You're welcome, Bitches!
Minorities Deserve Better
"Equality feels like oppression to people who have only ever known privilege."
"What's the point of being a fan if you're not a critical one? What's the point of absorbing media without the intention of analyzing it? I don't understand why some people wholeheartedly defend their show's flaws and shortcomings when pointing out and not supporting your show's problematic aspects DOES NOT MAKE YOU ANY LESS OF A FAN BUT MAKES YOU AN ENGAGED AND AWARE CONSUMER."
My Favorite Character Pages
My Favorite Other Character Pages
My Favorite Relationship Pages
My Favorite Other Pages
Community content is available under
CC-BY-SA
unless otherwise noted.