"
I bear it, so they don't have to.
"
— Clarke Griffin

Clarke Griffin is a major character in the first, second, third, fourth, fifth and sixth seasons. She is portrayed by starring cast member Eliza Taylor and debuts in the series premiere.
Clarke was part of the 100, a group of juvenile delinquents from the Ark who were sent to Earth. Prior to being locked up, Clarke was a medical apprentice and used those skills to serve as the medic on the ground. After several deaths on the ground, Clarke become a co-leader alongside Bellamy Blake. While in charge, she tried to negotiate a peace treaty with Anya and helped lead the defense against the army of Grounders attacking their camp.
After successfully defending the camp, Clarke and 47 other delinquents were taken by the Mountain Men. She escaped Mount Weather and found her way to Camp Jaha, the new settlement setup by The Ark. Clarke helped create an alliance with the Grounder Coalition, led by the Commander Lexa, to fight the Mountain Men. However, the Grounders broke the alliance, forcing Clarke and Bellamy to irradiate Mount Weather. Unable to come to terms with what they did, Clarke sets off on her own.
Among the Grounders, Clarke's reputation spread, and was now referred to as Wanheda, the Commander of Death. Three months later, she was captured and brought to Polis, where she become the Skaikru's Ambassador. After the death of Lexa, Ontari become the Commander by ruse. Clarke escaped Polis, and begain looking for Luna with several others. They found Luna's clan, but she refuses to become the Commander. Meanwhile, A.L.I.E. has taken over Arkadia and Polis. To stop A.L.I.E., Clarke entered the City of Light and pulled A.L.I.E.'s kill switch, but not before learning that the nuclear power plants were melting down.
Following A.L.I.E's defeat, Clarke warned everyone about the impending nuclear apocalypse, as she began to prepare for the survival of the human race. On Becca's Island, Clarke and company tried to create a Nightblood serums which was revealed to give immunity to radiation. To test for the serum's success, they perform trials on subjects by exposing them to radiation, but when Emori was forced to be a subject, Clarke injected herself with Nightblood to carry out the experiment personally. After escaping to the Second Dawn Bunker, Clarke and others leave to bring back Raven from the island, but end up running out of time. Their group decided to use a rocket to go to space. Unfortunately, Clarke was left behind in order to save her friends and suffered severe radiation poison. However, she survived because of her Nightblood. For six years, Clarke lived in the valley with another young Nightblood, named Madi, whom she fosters.
At the beginning of season 5 Clarke and Madi are living happily together in the valley when a prison transport vessel lands there. It becomes clear that they are hostile and Clarke manages to take a few of them down before taken prisoner. When Spacekru comes to the ground Madi tells them that Clarke was captured and Bellamy tells Diyoza to let Clarke go or he would kill everyone aboard Eligius IV. After the bunker is opened Clarke spends most of season five trying to protect Madi and stop her from becoming Commander since that would put her in danger. Clarke betrays Bellamy, Octavia, Wonkru and eventually the prisoners, all to keep Madi safe. At the end of season 5 Clarke finally allows Madi to fulfill her destiny of becoming Commander and lead Wonkru to victory over the prisoners. When McCreary realizes he has lost, he sends a bomb that contains Hythylodium to destroy the valley. Clarke kills him and helps load all the remaining Wonkru members and prisoners onto the dropship before they take off to safety aboard Eligus IV. She reconciles with the her friends and goes into cryosleep with the others. She and Bellamy are awaken by Jordan Green 125 years later while Eligius IV hovers around the Two-Sun Planet.
Early Life
Edit
Clarke was raised by loving parents in a comfortable living situation on The Ark. Her mother, Abby, was the chief of medicine and her father, Jake, was the chief engineer. Clarke's parents were good friends with Chancellor Thelonious Jaha and she was best friends with the Chancellor's son, Wells Jaha. Following in her mother's footsteps, Clarke became a medical apprentice.
In a video from Clarke's childhood, Clarke and Wells, practice for the Unity Day Celebration. As Thelonious records their practice, Wells asks his father how the Ark stays in space. Clarke mentions that her dad told her it is the thrusters. Thelonious tells her that her father is correct.
A year before the delinquents are sent to earth, Clarke overhears a conversation between her parents, discussing a flaw in the Ark's life-support system and that it is failing. Later that day, Clarke plays chess with Wells. Clarke, distracted by the news, starts losing the game. Wells notices something is wrong with Clarke and questions her. Clarke swears him to secrecy and tells him about the flaw as well as her father's plan to go public.
After coming home, Clarke overhears her father making a video revealing the truth about the Ark's oxygen crisis. She confronts him about the truth and yells at her father, calling him suicidal or dumb because he plans to break into the communications mainframe. Clarke insists on helping him but her father tells her no. Moments later, the door to their home opens and the
Ark Guard
arrest Jake for treason. Clarke hugs him and promises to warn the people. She struggles with the guards who hold her back as her father is taken away.
Clarke finds her father before his execution and is able to say one final goodbye before Jake is floated for his crime. Clarke watches as her father is sucked out of the airlock and cries in her mother's arms. Clarke repeatedly apologizes, thinking her father's death was her fault. Her mother insists it was not her fault. After her father is floated, Clarke is immediately arrested for treason and sent to solitary confinement in juvenile lockup.[1]
Throughout the Series
Edit
Personality
Edit
Clarke is headstrong, determined, dependable, and intelligent. As a natural born leader who is capable of inspiring all around her, Clarke will contemplate and ask questions before acting. However, she has been shown to make impulsive decisions. She is also fair, selfless, caring, and loyal to a fault. Even after her father's death, Clarke shows a high level of devotion and admiration towards him. She is quick to call people out on their behavior. She has a natural maternal instinct, as shown when she comforts Charlotte and later protects her. While she certainly has a good head on her shoulders, she is quick to accuse and has displayed poor judgment which resulted in Charlotte's death.
Despite the harsh world she lives in, Clarke is fiercely determined to save everyone's lives, even if they do not deserve to be saved; which is evident when she helps John Murphy, who once tried to kill her and is partially responsible for Charlotte's death. Finn Collins believes her desire to save everyone comes from the fact that she could not save her father. Clarke has a strong moral compass; even to the point of stopping Miller and other Delinquents from killing Anya, their enemy.
Unlike Bellamy Blake, her co-leader, Clarke is idealistic and sees no reason for torture, cruelty, or violence. She does not wish for violence or war and tries to avoid fighting. However, she will betray her beliefs to protect those she cares for; like when she and Bellamy agree on the torture of the grounder, Lincoln to save Finn Collins. She also agreed with Bellamy on bringing guns into camp for protection, even if she didn't like the thought.
Clarke tried to make the best decisions for the camp, which often lead to her undermining Bellamy's authority and rule. Clarke has a surprisingly keen mind for warfare and strategy, a trait that took Bellamy, Finn, and Raven Reyes completely by surprise.
Clarke is described as a natural born leader, especially by her mother; who mentions Clarke got her leadership qualities from her father. Clarke's father once mentions she gets her stubbornness from her mother. She has often shown maturity and wisdom beyond her age. Though Clarke can be rather blunt and closed off, she does have a vulnerable side, which she only shows around those she loves and cares for. Like her mother, she is a healer and puts her skills to good use.
Clarke is also portrayed as artistic, one of her strengths which was seen as she drew along the walls of her cell.
Physical Appearance
Edit
Clarke is a beautiful young woman with pale complexion, blue eyes, a round face, dimple chin, and blonde hair. Her hair is often pulled back in a half-up/half down style throughout season one. Clarke is 5'4" (1.65 m) and has a medium to slim physique. Clarke is also shown wearing earrings.
She usually wears thermal long sleeve shirts with crochet cuffs combined with a jacket, dark jeans, and boots. She is often shown in dark colors such as; black, gray, navy blue, dark green and tan.
While in Mount Weather Quarantine, Clarke was seen in stark white clothing, a tank top, and capris. After being released from quarantine, she was seen in pastel colored clothing, a pale pink singlet, a light blue jacket and light blue capris.
In Season Three, Clarke has adapted a style very similar to the Grounders, including braided hair and war paint. For a short time she disguised herself with red hair, but it was washed away when Roan tried to drown her.
In 2156, Clarke has shoulder length blonde hair with streaks of red.
Relationships
Edit
Abigail Griffin
Edit
Main article: Clarke and Abigail
"Earth, Clarke. You get to go to Earth."
- Abigail to Clarke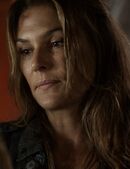 Clarke is Abigail Griffin's daughter. Before Clarke is sent down to Earth in the Pilot, Abigail tells her to be safe and that she loves her. After, Abigail closely watches over Clarke's vitals. While on Earth, Clarke learns the truth about her mother's involvement in her father's death in Earth Kills. This causes a rift between Clarke and her mother. To punish her mother for her father's death, she takes her wristband off, letting Abigail believe her to be dead. When Raven Reyes makes contact with the Ark in Contents Under Pressure, Clarke confronts her mother and tells her she knows the truth. Abigail tries to apologizes explain his death was never supposed to happen. Clarke truly believes she will never be able to forgive her mother for turning in her father. When Clarke believes her mother to be dead in the Exodus ship crash, she is devastated.
When they are reunited in Human Trials, Clarke is happy to see her but their relationship is strained. Clarke goes behind Abby's back to the point of usurping her authority on numerous occasions. Abby often disagrees with the decisions Clarke makes in regards to the people. Tensions escalate in Coup de Grâce when Clarke tells her mother that even though Abby is the Chancellor, Clarke is the one in charge. In Resurrection, when Abby finds out that Clarke knew ahead of time about the bombing of Tondc, she is appalled that her daughter would do such a thing and begs her to not forget they are the good guys. By Blood Must Have Blood (Part 2), Abby has come to realize the difficult choices her daughter has had to make are not so different than the choices she made on The Council and tells her daughter that maybe there are no good guys.
Abby and Clarke are reunited in Ye Who Enter Here when Abby and Marcus Kane travel to Polis to negotiate a peace treaty. When Azgeda blows up Mount Weather, Abby returns to Arkadia while Clarke stays in Polis to represent Skaikru. Abby and Clarke meet again in Perverse Instantiation (Part 1). At this point Abby has taken the chip and become a member of A.L.I.E.'s Cult, she tortures Clarke so she will tell them where the A.L.I.E. 2.0 is. When she refuses Abby hangs herself in order to force a confession, Clarke still will not divulge the location of A.L.I.E. 2.0. In Perverse Instantiation (Part 2) Clarke uses the EMP to fry Abby's chip. Abby helps connect Clarke to Ontari so Clarke may enter to the City of Light and defeat A.L.I.E.. While Clarke is in the City of Light Abby protects her daughter.
Bellamy Blake
Edit
Main article: Clarke and Bellamy
"Her friends are her weakness. Start with Bellamy Blake."
- Abigail Griffin
The relationship between Clarke Griffin and Bellamy Blake starts out antagonistic towards each other. In the beginning, Bellamy shows a great amount of animosity towards Clarke and considers her to be "privileged". Bellamy looked down on Clarke because of her upbringing on the Ark. Meanwhile, Clarke often disagrees with the decisions Bellamy makes.
As Season One goes on, however, their relationship develops into a partnership. Their partnership grows into a friendship filled with mutual respect and trust. They are both shown to care if the other lives or dies.
Clarke and Bellamy have been known to clash on many different occasions. This often leads them to be on the opposite sides of an argument. The two have also been known to contradict one another. One such occasion is when Bellamy makes a speech about staying at camp and fighting the Grounders. Minutes later, Clarke makes a contradicting speech about surviving to fight another day and that they should leave camp.
Clarke shows great concern for Bellamy during the fight with the Grounders. She refuses to close the door until Bellamy is back. When Clarke is forced to leave both Bellamy and Finn Collins outside to die, she is shown to be remorseful as she closes the Dropship door.
In Season Two they are reunited after Clarke escapes Mount Weather. They then set out to go find Finn along with Octavia. Bellamy is seen supporting Clarke and is worried when she gets injured close to the dropship. Shortly after Finn's death, Clarke agrees with the plan to send Bellamy to Mount Weather, stating she was weak by caring too much. Throughout Bellamy's mission, Clarke stays in contact with him, concerned about his wellbeing.
Together they make the decision to pull the lever, causing radiation to enter and killing all the Mountain Men. This action causes Clarke to feel a crushing guilt and opposed to returning to Arkadia she chooses to departure on her own after saying goodbye to Bellamy.
In the third season Bellamy is worried in learning that Clarke is being hunted. He goes to great lengths to find her and he is disappointed when she chooses to stay in Polis as an ambassador. Their relationship is strained for a while after that, and things get worse when Clarke learns that Bellamy was responsible for the grounder massacre. She tries to reason with him, which is where he expresses his pain over her leaving after what they did at mount weather.
After Clarke returns to Arkadia with the flame she teams up with Bellamy and the other members of the resistance to find Luna. After being rejected by her they come up with a plan to use Ontari, and they head to Polis together. In this conversation, Bellamy expresses his concerns about trusting Roan, to which Clarke replies she trusts him. Once in Polis, Murphy notes that he is not the only one trying to save someone he cares for, suggesting Clarke is important to Bellamy. This is confirmed the other way around when a chipped Abby says Clarke's friends are her weak spot, and she suggests they torture Bellamy. Later, Bellamy supports Clarke's decision to enter the City of Light after which Clarke reveals the truth about Earth's nuclear instability to him.
Finn Collins
Edit
Main article: Clarke and Finn
"I love you, too."
- Clarke to Finn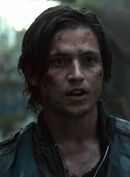 Clarke and Finn Collins start off as friends. They eventually become romantically involved. Although Finn is in love with her, Clarke has refused to be romantically linked to him.
Finn accompanies Clarke on the journey to Mount Weather. While on the trip Finn learns that the Ark is dying and tells Clarke they need to warn the people. Later the two bond in the bio-luminescent forest.
When Clarke searches for evidence of Jasper Jordan's whereabouts, Finn does not accompany her, at first. When he calls it a suicide mission, Clarke calls him a joke and leaves. Later he appears and joins the rescue party.
Clarke, Finn, and Wells look for medicine that can assist Jasper and eventually they are forced to take cover in a buried vehicle when an acidic fog appears. Clarke and Finn bond and talk about having fun. Later on, Finn explains to Clarke that Wells loves her and that she should forgive him. Finn is also quick to realize that it might not have been Wells who turned in Clarke's father. He asks Clarke this, leading her to realize that it wasn't Wells.
When things go wrong in camp, Clarke and Finn keep Charlotte protected after John Murphy seeks revenge for being accused of a crime he didn't commit. Finn leads the two to an underground bunker that he had found. That same night, Finn learns that all of the wristbands have been fried and loses hope that they will not contact the Ark. As a result, he runs off to the underground bunker. Clarke follows after him and tries to calm him down. The two end up having sex.
Later that night, Clarke and Finn sit under the stars and see a falling pod, believing it to be a shooting star. Clarke is devastated after Raven Reyes, appears and is revealed to be Finn's girlfriend from the Ark.
Throughout the rest of Season One, Clarke tries to distance herself from Finn for Raven. However, they still have romantic feelings for each other. Finn holds Clarke's hand on the bridge before the peace meeting takes place. Finn also catches Clarke when she falls, due to her sickness, with knowledge that he may catch the virus Clarke has. Sometime after Finn and Raven break up, Finn confesses his love for Clarke, however, she rejects him because he broke her heart. In the final battle with the Grounders, Clarke is shown to very upset and regretful when she leaves Finn outside the Dropship to die.
When Clarke and Finn are reunited later in Season Two, Clarke discovers that Finn has massacred an entire village of Grounders trying to find her, and she backs away in horror once she sees what happened. Clarke tells Finn that he is savable, although, he has trouble believing it. Finn later shows remorse for his actions and when the Grounders want to kill Finn, Clarke defends him by trying to hide him at the Dropship to keep him safe. When Clarke says that Finn can't run off because the Grounders will find him and kill him, Finn says he deserves that for what he did. He then confesses his love for Clarke again and she begs him to stay. Later on, after they are both attacked and almost killed by a Grounder, Clarke assures Finn that the things they have done to survive do not define who they are, but Finn believes that this is who they are now. Finn later gives himself up to the Grounders at the Dropship to save his people from being slaughtered by the Grounders. Later that night, Clarke tries to convince Lexa to show mercy to Finn and let him go, but Lexa won't do it. Clarke also tries to get Lexa to kill her in place of Finn, but she won't let Clarke take his place. Clarke asks permission to say goodbye and Lexa accepts. Clarke runs to Finn and kisses him and tells him that she loves him. Finn says that he is scared but Clarke reassures him that he will be okay. He whispers "Thanks, Princess" in Clarke's ear and his head drops to her shoulder. Once Clarke pulls away, the knife Raven gave to her to kill Lexa is covered in blood, and Clarke's hand is covered in blood. Clarke had killed Finn, and he told her "Thanks, Princess" to thank her for killing him quickly, stopping the torturous death the Grounders wanted to give him.
"I want you."
- Clarke to Lexa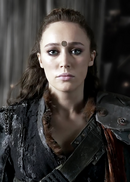 Main article: Clarke and Lexa
Both Lexa's people and Clarke's people have been at war with each other for the entire first season and first half of the second season. Lexa officially meets Clarke in Long Into an Abyss when Clarke goes to Lexa in order to put aside their differences and create peace between their people. They both respect each other very much and are shown to be alike in some ways. They shared a mutual respect and the task of leadership over their allied clans, often making hard decisions together. They kiss in Bodyguard of Lies, however, Clarke notes that she is not ready for a relationship so soon after Finn Collins's death under Lexa's orders. Their relationship becomes strained after Blood Must Have Blood (Part 1), as Lexa betrays the Sky People by not marching forward on Mount Weather in order to save her own people.
The two reunite in Wanheda (Part 2), after an intense meeting, Lexa starts making strides to help heal their relationship. In Ye Who Enter Here, Lexa had respected Clarke's refusal to meet with her for a week before confronting her about having Sky People join the Coalition. Later Lexa bows to Clarke and promises not to betray her again. In Watch the Thrones, Clarke warms up to Lexa slightly, saying she doesn't want to watch Lexa die and later treating her injured hand after the fight. In Hakeldama, Clarke and Lexa agree that "blood must not have blood" and Lexa allows Clarke's people to live after killing 320 of her warriors in hope to prevent a war. In Bitter Harvest, Clarke and Lexa are comfortable in each other's presence. Clarke comforts Lexa after a nightmare and had drawn Lexa while she was sleeping.
Wells Jaha
Edit
"How can you ever forgive me?"
- Clarke to Wells.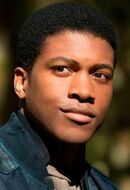 Clarke and Wells Jaha were best friends. They were best friends prior to being sent to Earth. It is shown that their families were close.
One day, Clarke told Wells that her father discovered that the Ark is dying. He promised he would not tell anybody. Later that night, Clarke's father was floated and she developed a hatred for Wells, believing him to have told his father.
Before Wells' death, the truth about Clarke's father's death is revealed. Clarke and Wells never got the chance to fix their friendship, as he was murdered the next morning.
Jake Griffin
Edit
"You get your stubbornness from your mother. That's what I love about both of you."
- Jake to Clarke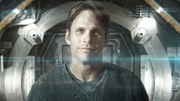 Clarke is Jake Griffin's daughter. They were very close while he was alive. Even after his death, Clarke speaks highly of her father and shows great devotion to him. Jake's death left her devastated and emotionally scarred. As a memento, Clarke continued to wear her father's watch.
Clarke overhears a conversation between her mother and her father and learns the Ark is dying. Clarke learns her father plans to tell the citizens of the Ark. Clarke offered to help with her father's plan but he refused her because he didn't want to involve her. When Jake was arrested and later floated Clarke blamed herself for his death. She believed she killed him by telling Wells Jaha of Jake's plans.
Clarke later learns, however, that his death was not her or Wells' fault. Clarke refuses to forgive her mother for the part she played in Jake's death.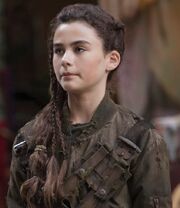 Madi is a young Nightblood found by Clarke 58 days after the second Praimfaya. Their relationship at first was combative due to Madi's belief that Clarke was a Flamekeeper. Eventually they aren able to reconcile when Madi discovers Clarke is also a Nighblood and her non combative attitude towards her.
After the 6 year gap Clarke shows a strong maternal bond to Madi treating her like family.
Other Relationships
Edit
Appearances
Edit
Season One
Clarke Griffin: "I feel the sun on my face. I see trees all around me, the scent of wildflowers on a breeze. It's so beautiful. In this moment, I'm not stranded in space. It's been 97 years since a nuclear apocalypse killed everyone on Earth, leaving the planet simmering in radiation. Fortunately, there were survivors. 12 nations had operational space stations at the time of the bombs. There is now only the Ark, one station forged from the many. We're told the Earth needs another 100 years to become survivable again. Four more space-locked generations and man can go home, back to the ground. The ground, that's the dream. This is reality."
Clarke Griffin (to Finn Collins): "You're the idiot who wasted a month of oxygen on an illegal spacewalk."
Clarke Griffin (to Wells): "They didn't arrest my father, Wells. They executed him. I do hate you."
Clarke Griffin (to the 100): "Do you think we care who's in charge? We need to get to Mount Weather. not because the Chancellor said so, but because the longer we wait, the hungrier we'll get and the harder this'll be. How long do you think we'll last without those supplies? We're looking at a 20-mile trek, okay? So if we want to get there before dark, we need to leave now."
Clarke Griffin (to Finn Collins): "Well, I don't know. Do you want the people you love to think you're dead? Do you want them to follow you down here in two months? Because they won't if they think we're dying."
Clarke Griffin: "The Ark is dying. At the current population level, there's roughly 3 months left of life support, maybe."
Clarke Griffin: "We're not alone."
-- Pilot
---
Clarke Griffin: "Everything we thought we knew about the ground is wrong."
Clarke Griffin: "Spacewalker? What a joke. You think you're such an adventurer, you're really just a coward."
Clarke Griffin: "You idiots. Life support on the Ark is failing. That's why they brought us down here. They need to know the ground is survivable again, and we need their help against whoever is out there. If you take off your wristbands, you're not just killing them. You're killing us!"
Clarke Griffin (to Bellamy Blake): "Because you want them to follow you, and right now, they're thinking only one of us is scared."
Clarke Griffin (to Bellamy Blake]): "The only way the Ark is gonna think I'm dead is if I'm dead. Got it?"
Clarke Griffin (to Finn Collins): "They're taking off their wristbands for food? No way. I-I won't do it."
-- Earth Skills
---
Clarke Griffin (to Charlotte): "See that bright star up there? That's the Ark orbiting above us. I think whatever happened up there, you know, the pain maybe we can move past that now. Maybe being on the ground is our second chance."
Clarke Griffin (to Bellamy Blake): "Sorry if Jasper's an inconvenience to you, but this isn't the Ark. Down here, every life matters."
Clarke Griffin (to Octavia Blake): "Octavia, I've spent my whole life watching my mother heal people. If I say there's hope, there's hope."
Clarke Griffin (to Finn Collins and Wells): "While we're on the subject, why is it that everyone thinks me wanting Jasper to not die is a bad thing? Like I'm such a downer. I can be fun."
Clarke Griffin (to Wells): ""I made a mistake, Clarke." Not good enough. You know, I bet you couldn't wait to run to daddy. Tell him everything so that he'd finally believe you were the perfect son he always wanted."
Clarke Griffin (to Jake in a flashback): "You're making a video, so, what? You're gonna break into the communications mainframe? Making you either suicidal or incredibly dumb."
Clarke Griffin (to Wells): "Wells? I know I probably don't deserve it, but I need to know the truth. It was my mom. Wasn't it? She's the one who told your dad. I didn't want to believe it. I-I couldn't. I blamed you because my father's dead and it's my mother's fault. Isn't it? Wells Please."
Clarke Griffin (to Jasper Jordan): "Thank you for not dying. I don't think I could've taken that today."
-- Earth Kills
---
Clarke Griffin (to Finn Collins): "My mother killed my father."
Clarke Griffin (to John Murphy): "You son of a bitch!"
Clarke Griffin (to the 100): "Is this the kind of society that we want? You say there should be no rules. Does that mean that we can kill each other without punishment?"
Clarke Griffin (to Bellamy Blake):"No! No! You can stop this! They'll listen to you!"
Clarke Griffin (to Charlotte): "You killed someone, Charlotte. Ended his life. Did you stop to think about that for even one second? Look at me! You can't just kill someone to make yourself feel better."
Clarke Griffin (to Finn Collins): "If I hadn't confronted Murphy, none of this would have happened."
Clarke Griffin (to Bellamy Blake): "Bellamy, stop! You'll kill him!"
Clarke Griffin (to Bellamy Blake): "No! We don't decide who lives and dies. Not down here."
Clarke Griffin (to Bellamy Blake):"No, I was wrong before, okay? You were right. Sometimes it's dangerous to tell people the truth. But if we're gonna survive down here, we can't just live by "whatever the hell we want". We need rules."
Clarke Griffin (to Finn Collins): "You're not alone."
-- Murphy's Law
---
Clarke Griffin (to Finn Collins): "Finn, that's not a shooting star."
Clarke Griffin (to Finn Collins): "I screwed up. Let myself get distracted."
Clarke Griffin (to Raven Reyes): "Welcome home."
Clarke Griffin (to Bellamy Blake): "That's why you took the wristbands. Needed everyone to think we're dead."
Clarke Griffin (to Bellamy Blake): "Bellamy, don't you see what this means? You're not a murderer. You always did what you had to do to protect your sister. That's who you are. And you can do it again, by protecting 300 of your people. Where's the radio?"
Clarke Griffin (to Finn Collins): "But you wouldn't take off your wristband. You had hope. It's okay, I get it. I was around, passably cute, and now it's over."
Clarke Griffin (to Bellamy Blake): "I don't know. I hope so. Can you wish on this kind of shooting star?
---
Clarke Griffin (to Bellamy Blake): "It's Octavia. She's probably chasing butterflies."
Clarke Griffin (to Bellamy Blake): "Don't thank me. I'm not doing this for you. I'm doing it for Octavia."
Clarke Griffin (to Finn Collins): "You have a girlfriend, Finn. There's really nothing left to say."
Clarke Griffin (to Raven Reyes): "I'm nothing like my mom."
Clarke Griffin (to Raven Reyes): "Huh? Oh, uh, yeah. Uh, we saw this two-headed deer our first day on the ground. Welcome to paradise, right?"
Clarke Griffin (to Raven Reyes): "Do you think I wanted this? I didn't even know you existed. Look, as far as he knew, you were dead, Raven. Or you would have been soon enough. My mom, too, and everyone we ever knew on the Ark, and there was nothing we could do to stop it."
Clarke Griffin (to Raven Reyes): "I hardly know him."
---
Clarke Griffin (to Abigail Griffin): "Mom, I need your help. One of our people was stabbed by a grounder."
Clarke Griffin (to Thelonious Jaha): "I'm so sorry. Wells is... Wells is dead."
Clarke Griffin (to Bellamy Blake): "Look, this is not who we are."
Clarke Griffin (to Bellamy Blake about their captive): "His people will care. How long until they figure out where he is? And what happens when they do? I mean, when they come looking for him? They will, Bellamy."
Clarke Griffin (to Raven Reyes): "This isn't blood. It's something else. I did everything she told me. I've seen this before. Shortness of breath. Fever. Seizing. It's poison."
Clarke Griffin: "He poisoned the blade. All this time, you knew Finn was gonna die no matter what we did."
Clarke Griffin (to Abigail Griffin): "Dad's dead because of you. You turned him in. I know it. Wells told me everything before he... He let me believe that he did it, so that I'd hate him instead of you."
---
Clarke Griffin: "We're doing everything we can to prepare here. We're gathering nuts and berries, curing meats, digging for roots, but the truth is, we'll freeze before we starve."
-- Day Trip
Clarke Griffin (to Jaha): "I know you both think that betraying my dad, killing him, was an unavoidable tragedy, but I don't see it that way, and I never will. So just tell me who's next and let someone who actually wants to talk to their parents have a turn."
-- Day Trip
Clarke Griffin (to Bellamy Blake): "Well, because right now, I don't feel like being around anyone I actually like."
Clarke Griffin (to Bellamy Blake): "I'm not gonna fight you on bringing guns back to camp. I know we need them, but don't expect me to like it."
Clarke Griffin (to Bellamy Blake): "That was amazing. Ha! Am I horrible for feeling that?"
Clarke Griffin (to Jake in a hallucination): "You want me to say mom did the best she could. This is about what you want. You're dead because of her. She doesn't deserve my forgiveness."
Clarke Griffin (to Bellamy Blake): "You're right. I don't want to face my mom. I don't want to face any of it. All I think about every day is who we're gonna keep everyone alive, but we don't have a choice."
Clarke Griffin (to The 100): "These are weapons, okay, not toys, and we have to be prepared to give them up to the guard when the Dropships come, but until then, they're gonna help keep us safe."
Clarke Griffin ((to Jaha) about Bellamy Blake): "Before you do, I'd like to say something. When you sent us down here, you sent us to die, but miraculously, most of us are still alive. In large part, that is because of him, because of Bellamy. He's one of us, and he deserves to be pardoned of his crimes just like the rest of us."
Clarke Griffin (to Finn Collins about Bellamy Blake): "I trust him."
-- Day Trip
---
Clarke Griffin (to the 100): "If we leave, we may never find a place as safe as this. And God knows, in this world, we could be faced with something worse tomorrow. But that doesn't change the simple fact that if we stay here, we will die, tonight. So pack your things, just take what you can carry. Now!"
---
Clarke Griffin (to the 100): "We are not Grounders!"
---
Season Two
Clarke Griffin (arriving in the Mount Weather mess hall): "Where the hell am I?"
Clarke Griffin (about Mount Weather): "This place is too good to be true."
--The 48
---
Clarke Griffin (to Anya): "Once we get out of here, we can find help. We can come back."
---
Clarke Griffin (to Anya): "Why not kill me and get it over with?"
Clarke Griffin (to Anya): "If I'm such a burden, then cut me loose."
Clarke Griffin (to Anya): "It looks like you're my prisoner now."
Clarke Griffin (to Anya): "I knew it. He lied. My people are out there."
---
Clarke Griffin: "What I need is to save my friends."
Clarke Griffin: "If you wanted peace, you shouldn't have killed the only Grounder who was going to help us!"
Clarke Griffin: "We're gonna need guns."
---
Clarke Griffin: "You said we don't have enough soldiers to fight a two-front war. Mom, we're already fighting one."
Clarke Griffin: "Just because they pardoned you, doesn't mean I have."
---
Clarke Griffin (to Lexa): "You're the one who sent them there to kill us."
Clarke Griffin (to Finn Collins): "Lincoln's saveable. And so are you."
---
Clarke Griffin (to Abigail Griffin): "You may be the Chancellor; but I'm in charge."
Clarke Griffin (to Carl Emerson): "I have a message for your leader. We're coming for him. You're watching us, but you haven't seen a thing. The Grounder army is bigger than you think, and even if you could find it, your acid fog can't hurt them, and now, thanks to you… Neither can the Reapers. So you have one last chance. Let our people go, and we'll let you live. It's just that simple."
---
Clarke Griffin (to Lexa): "I want the Mountain Men dead. All of them."
Clarke Griffin (to Lincoln): "You are my people."
---
Clarke Griffin (to Lexa): "Maybe life should be about more than just surviving. Don't we deserve better than that?"
---
Clarke Griffin: "This can't be over."
---
Clarke Griffin (to Abigail Griffin): "I tried. I tried to be the good guy."
Clarke Griffin (to Bellamy Blake): "I bear it, so they don't have to."
Season Three
Clarke Griffin: "Why are you hiding from your own people?"
Roan: "Why'd you run away from yours?"
Roan: "The Great Wanheda, Mountain Slayer."
Clarke Griffin: "I'm no one."
Roan: "Lot of people out there right now looking for no one."
Clarke Griffin: "You don't know anything about me."
Roan: "I know you took the coward's way out."
Clarke Griffin: "Like you're so different? You're in disguise, same as me. You're on the run, same as me, in the wilderness, same as me."
Roan: "I was banished, nothing like you. You had a choice, and, no, I can't take you home to your people because you're the way back home to mine."
---
Clarke Griffin: "You went to all that trouble to capture me just to let me go?"
Lexa: "I went to all that trouble to save you."
Clarke Griffin: "You know when I could've use saving? When you abandoned me in Mount Weather."
Lexa: "Clearly, you didn't need my help."
Clarke Griffin: "Clearly."
Lexa: "You're angry Clarke, but I know you. What you've done haunts you and it's easier to hate me than to hate yourself."
Clarke Griffin: "Oh, I can do both."
Lexa: "What would you have done if their leader had offered you the deal? Save your people at the price of mine. Would you really have chosen differently?"
Clarke Griffin: "I don't betray my friends."
Lexa: "But you did. You had friends in Mount Weather.
Clarke Griffin: "Those deaths were on you, too. The only difference is you have no honor and I had no choice."
Lexa: "You can't run away from who you are, Clarke. Join me, bow before me, and your people will be safe."
Clarke Griffin: "Bow before you? You don't give a damn about my people. I know why you're here - I made you look weak at Mount Weather, and now the Ice Nation is exploiting that. Well, if you want the power of Wanheda, kill me. Take it. Otherwise, go float yourself because I will never bow to you."
Clarke Griffin: "And why should I trust her? From what I hear, she's worse than Lexa."
Roan: "That's because you've been talking to Lexa. Look. We're all trying to do what's right for our people. This is what's right for yours."
Clarke Griffin: "This is our unity day, Mom. You can be the 13th station, or you can be the 13th Clan."
---
Clarke Griffin (to Bellamy Blake): "I'm sorry for leaving. I knew I could because they had you."
Clarke Griffin (to Lexa): "If it ends a cycle of violence, yes. If it brings about peace, yes. Someone has to take the first step. Let it be you."
-- Hakeldama
---
Clarke Griffin: "I don't know if your death would bring me peace. I just know I don't deserve it."
Clarke Griffin: "I wouldn't be killing you for what you've done. I'd be killing you for what I've done. I give this man his life. Blood must not have blood."
---
Clarke Griffin: "Titus is right. I will do anything to save my people. You know that."
Clarke Griffin: "Maybe someday, you and I will owe nothing more to our people."
Lexa: "There's nothing you can do now. The next Commander will protect you."
Clarke Griffin: "I don't want the next Commander. I want you."
-- Thirteen
---
Clarke Griffin: "Wait, the eighth circle. Lexa had markings on her back for every life she took at her conclave. Seven circles. Only she told me that there were eight novitiates in her class. What happened to number eight? There's another natblida isn't there?"
---
Clarke Griffin: "You'll recover."
Bellamy Blake: "Will I? What do you do when you realize you might not be the good guy."
Clarke Griffin: "Maybe there are no good guys."
-- Nevermore
---
Clarke Griffin: "Bellamy, this is my fault. I'm not letting anyone else die for my mistake, ok? So take it."
-- Demons
---
Clarke Griffin: "You're not the only one trying to forgive yourself. Maybe we'll get that someday. but we need each other, Bellamy. What we're doing now, the only way we're gonna pull this off is together."
-- Join or Die
---
Clarke Griffin: "I'm talking about putting this into her head without asking."
Clarke Griffin: "Some causes are worth killing for."
Luna: "Not to me."
---
Clarke Griffin: "We're not putting the Flame in Ontari's head. We're putting it in mine."
Clarke Griffin: "I've tried running away from my pain. It doesn't work."
Clarke Griffin: "We'll figure something out. We always do."
Clarke Griffin: "You don't ease pain. You overcome it. And we will."
Season Four
Clarke Griffin (to Abigail Griffin): "None of us like what we're doing here. Not even to someone like him. But if this works, we survive. Simple as that."
---
Clarke Griffin: "I bear it so they don't have to."
-- God Complex
---
Clarke Griffin: If anything happens to me…
Bellamy Blake: Nothing is happening to you.
Clarke Griffin: Please, Bellamy, I need you to hear this. We've been through a lot together, you and I. I didn't like you at first. That's no secret. But even then, every stupid thing you did, was to protect your sister. She didn't always see that, but I did.
-- Praimfaya
---
Clarke Griffin: You've got such a big heart, Bellamy. People follow you. You inspire them because of this. (points to his heart) But the only way to make sure we survive, is if you use this too. (points to his head)
Bellamy Blake: I've got you for that.
-- Praimfaya
---
Clarke Griffin: Always, I still have hope.
-- Praimfaya
---
Season Five
Clarke Griffin: "Up until this point, I believed I'd lived in the bunker with the others, with my mom. I can't bear the thought of leaving her down there, but the hard truth is I could dig for years and never reach that door."
-- Eden
---
Clarke Griffin (to Bellamy Blake): "I doubt you can hear me on this piece of crap radio, but in case this is the last time I get to do this, I just want to say please don't feel bad about leaving me here. You did what you had to do. I'm proud of you."
-- Eden
---
Clarke Griffin: "I'm done! Do you hear me? I've lost everything! I've lost my friends, my father, my mother! I've got nothing left."
-- Eden
Killed Victims
Edit
Notes and Trivia
Edit
In an interview, Kass Morgan said her name came from Arthur C. Clarke, who was a British science fiction author, science writer, and futurist.[3]
In the TV series her surname was originally going to be "Walters", but it was changed to "Griffin".[citation needed]
Marcus Kane included her in Jake Griffin's treason charges, and she was imprisoned in the Skybox.[4][5]

Clarke's prisoner number while on the Ark was "319". Clarke was in solitary confinement for 11 months.[4]

In "Pilot", Clarke stated she still had a month before her 18th birthday. At the end of Season One, the 100 have been on Earth 29 days. At the end of Season Two 52 days have passed, making her 18.
Clarke is given the nickname "Princess" by Finn Collins. His first words to her on the ground were "Why so serious, Princess?" and his last words were "Thank you, Princess".[4][7]
Unknowingly in a love triangle between Finn Collins and Raven Reyes, Clarke chose to distance herself from Finn for Raven's sake.[8][5]
She is one of four Sky People to kill a delinquent.[6] The other three are Charlotte,[6] Bellamy Blake,[9] and John Murphy.[10][11]
In the Mount Weather quarantine zone, her room number was 302-5.[12]
When Niylah observed that Clarke does not have any kill tally marks on her back, Clarke responds that there is not enough room.[15] This may be reference to when she and Bellamy irradiated Mount Weather or one of her other mass-kills.
Clarke became a Nightblood in "God Complex" by injecting herself with the formula instead of Emori. To create the serum, Abby and Jackson used Luna's (who was born a Nightblood) bone marrow.
She survived Praimfaya without any structure providing her protection from radiation. She and Madi are the only known ground survivors.[16]
In 2156, Clarke has been living with Madi for some time and has developing a mother-daughter relationship with her.[16]
She is one of four Sky People to be in a relationship with a Grounder. The Sky Person-Grounder relationships are Octavia and Lincoln, Clarke and Lexa, Murphy and Emori and Bellamy and Echo.
She has the fourth-highest known human kill count after A.L.I.E., Diana Sydney, and Bellamy Blake, at approx. 905 kills.

Season Four is the only season that Clarke didn't kill or indirectly kill anyone.

Clarke has the most appearances out of all the characters. She is only missing from one episode: "Terms and Conditions".

Clarke is the only main character in Season Five that she appears in every episode.
She only appears in flashback in "Red Queen".

At Unity Days 2017, Bob Morley revealed Bellamy was the second best student on The Ark, after Clarke.[citation needed]
Clarke is left-handed,[4] presumable because the actress Eliza Taylor is left-handed.
She is one of the few characters who exist in the book series, see Clarke (Novel).
Clarke Griffin, Bellamy Blake, Marcus Kane, Octavia Blake, Abigail Griffin, John Murphy and Eric Jackson are one of 7 named characters that currently knowning to be alive since Pilot.

Clarke is one of 4 named delinquents that currently knowing to be alive, others are Octavia Blake, John Murphy and Nathan Miller.